The Minerva Model
Our approach envisages the study of and consulting for specific issues, bringing together organization, management and design of services. In this way, the results are optimized.
This professional initiative over the years has become a veritable method to which we can refer for day-to-day decisions as well as for global corporate strategies.
The Minerva Model is grounded on Facility Management, and yet, thanks to its simplicity and clarity, is capable of adapting to a wide range of other modern enterprises with the capability of providing concrete results, reliability and awareness. This is a veritable integrated management approach, focused not only on the clients but also on the specific aspects of their own business activities.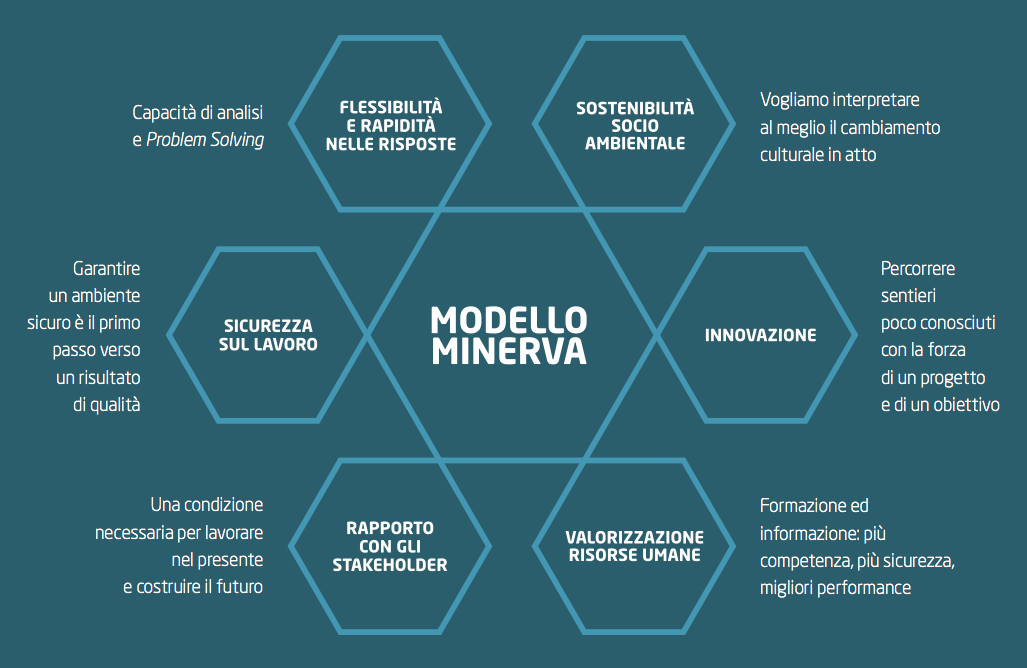 The Model aims at obtaining greater rationality in work processes. With the increase in experience and success stories deriving from its application, it has turned into a veritable professional standard of reference.
Its effectiveness is seen in the change that occurs within the corporate organization that adopts it. When the management approach is changed starting from the bottom, by applying the Model to any type of enterprise, the results are immediate. The enterprise starts producing again or continues to produce more and better.